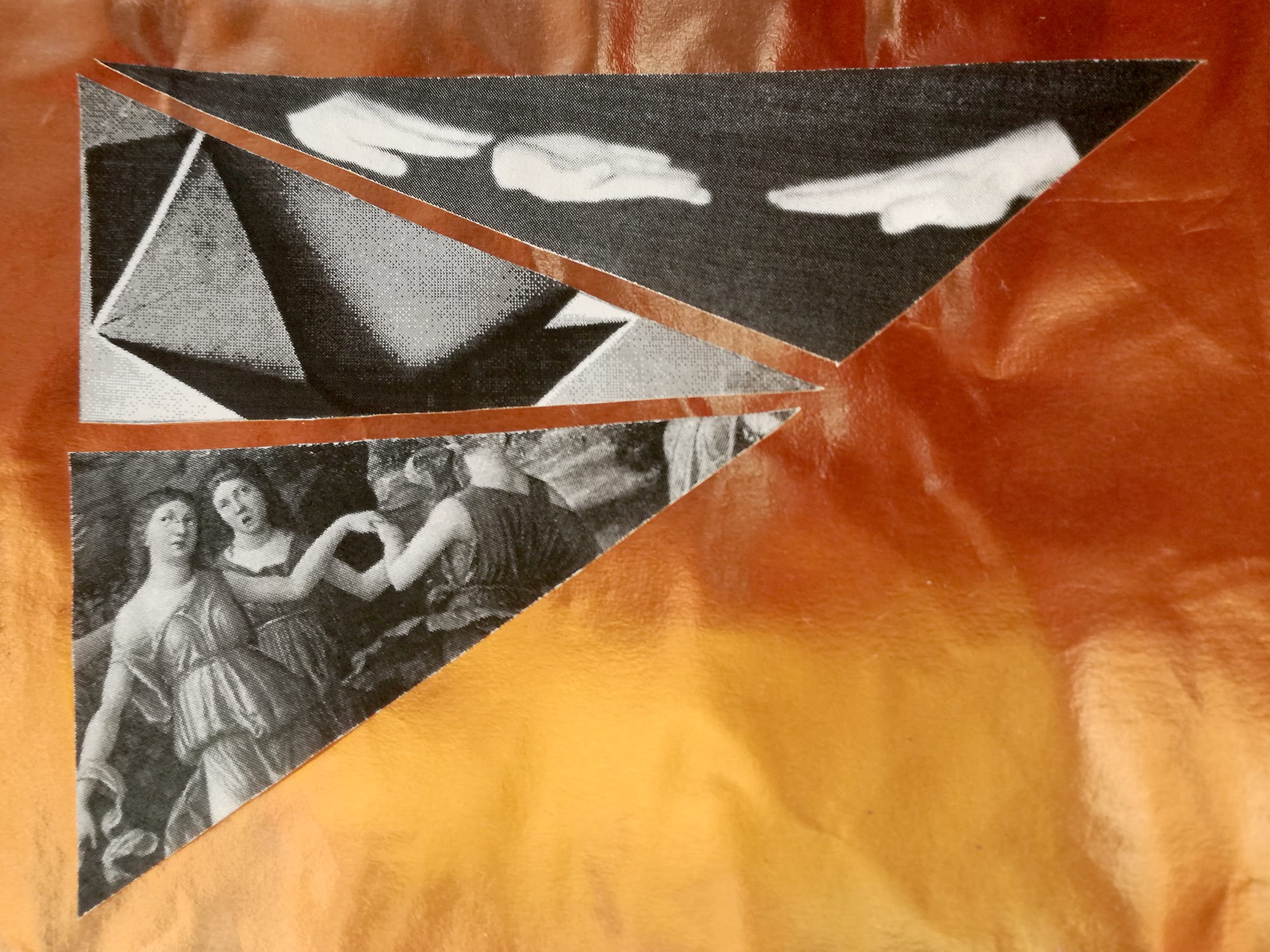 Carried by a female trio, Copper wants to experience transformation. I imagine a piece in which the space is always in motion, transformed and moved by the dancers. The scenography, composed of a modular structure with geometric shapes, makes the bodies appear and disappear through a rhythmic movement punctuated by baroque sounds.
Conception and choreography : Lorena Dozio
Dance: Daphné Koutsafti / Flora Gaudin, Ana Cristina Velasquez, Lorena Dozio
Scenic object : Meryem Bayram
Construction : Ian Van Goethem
Music : Kerwin Rolland, Carlo Ciceri, Antonio Vivaldi
Lighting : Séverine Rième
Accompaniment : Séverine Bauvais, Daniela Zaghini
Rame was created and premiered in the framework of the YAA! residency at LAC Lugano In Scena promoted by Pro Helvetia from 2017 to 2020. This project was presented at the FIT Festival on 29 September 2020 at LAC Lugano.
Co-productions and Residencies : LAC FACTORY - Lugano; CCN de Caen - Normandie Théâtre de Vanves
Support / studio hosting : Ménagerie de Verre - Paris; Centre National de la Danse - Pantin Pro Helvetia, Cantone Ticino, Fondo Swisslos, Citta di Lugano Dicastero Giovani, Lugano, Ernst Göhner Foundation, Binding Foundation, Spedidam, Adami